Why move abroad?...Here's why
Why move abroad?...Here's why
Moving abroad is no small thing. There's a lot to be considered before taking the plunge but the Cross-border team at Group8 see relocating as a once in a lifetime opportunity. It's a big step into the unknown, but one with plenty of rewards...
---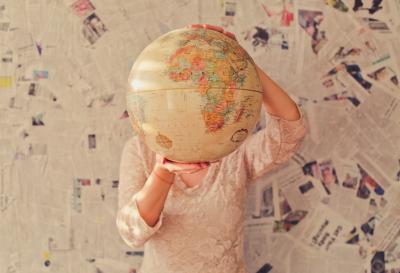 It's the age-old story of the young professional who flirted with the idea of moving to an exotic country in their hay-day but could never quite take the plunge. It is of course a huge life decision, but coming from a team that has lived all around the world, we believe the pros tend to outweigh the cons.
It can seem like there's a lot to lose, but when you think about it, the country you leave behind isn't going anywhere. What is more, you can always return down the line having built a life engrained in a different culture on the other side of the globe - that's the beauty of a relocation. But why bother going through the effort of packing up and jetting off? Here's why.
A new experience
At its very core, a relocation is a new life experience. It's a chance to broaden your horizons in a corner of the world that you may otherwise have never considered. Staying in the same city for a long period of your life can become stifling and repetitive, so the promise of a new lease of life is an invitation worth accepting.
Fear of change is often what compels people to reject the prospect of a new experience in a new city, but for many it can open up opportunities that you never knew existed. It's so easy to opt for the safe option, but easy and safe are rarely pillars of human growth. Put yourself out there and experience the places you've always heard about.
Financial benefits 
Money talks and it is inevitably a huge push factor that will affect the outcome of most relocations abroad. In the legal world, a move overseas can accelerate your career, in other words, a boost that more often than not can act as a springboard to the top. Especially moving from renowned firms in the UK with a high capability to regions such as the Middle East and Asia-Pacific where expertise and experience are valued highly.
Furthermore, reduced tax rates in most of these regions (with the exception of Australia) is of course an extra monetary incentive that cannot be ignored.  If you can get over the thought of having to pack and box up your kitchen table, you could advance financially at an accelerated rate. Many who move to the Middle East specifically will be very open about this having been a key incentive to take the plunge. 
Benefit from a boom
In the past certain countries have become inherently associated with certain industries experiencing a 'purple patch': Hong Kong and its property and housing market for example; or Australia and its Infrastructure boom. So why not jump on the bandwagon and benefit from the increased number of projects and disputes ? Go to where the fighting is thickest so to speak and reap the rewards.
As a lawyer especially, the higher profile work you can access, the more you can develop and further your experience and career. Each country has a unique business market or legal sphere which can act as a supplement to any portfolio and add another string to your bow.  Finding the right one is the key.
Conclusion
Of course, family comes first always, and a relocation can disrupt a comfortable lifestyle. But for many the word 'comfort' inhibits progress, growth and career acceleration. For the adventurous, it should be a no-brainer in that you get to add a new chapter to your life, rather than ploughing on with the same, old story.
Global mobility is now so much more accessible than it used to be, so it's not the same earth-shattering decision.  The tangible rewards are there to see, but it's the intangible, human reasons and the life experience that makes a move abroad something to seriously contemplate.
How we differenti8 ourselves
We appreciate that career moves aren't made in isolation especially as all the members of our Cross-border team have experienced the mechanics of a relocation themselves. Our consultants understand the process and are adept at taking pre-emptive measures to avoid any pot-holes in the road ahead.
We want your adventure to not simply be smooth, but different.  Relocating can be hard, we've been there, so the support and advice we offer comes from a place of considered empathy. Our team will be there from A to B and beyond.