Client services
We work closely with our clients to develop an intricate knowledge of their business, culture and strategic objectives. So closely that we become an integral part of their team.
Services
Our aim is to add value at every step of a process. Once we have agreed clear objectives, our mission is not to meet but to exceed them. We question everything to ensure we have an intricate understanding of what's needed and we are creative and flexible in our approach. We are best suited for clients who want a true partner in their growth journey and story - transactional relationships limit our ability to add value.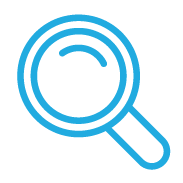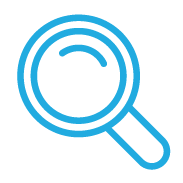 Partner search
Lateral partner acquisition has become one of the most widely utilised ways to accelerate a firm's growth, but comes with significant risks on both sides. We have, where others have failed, successfully completed some of the most challenging projects around the world.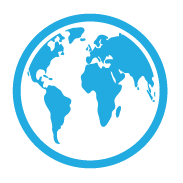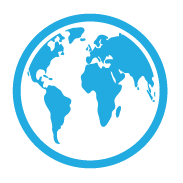 Cross-border search
Do you want to say to your clients: 'We got the best that was available in the market' or 'We sourced the best lawyer from around the world'? We proactively target, on behalf of our clients, the best lawyers from all the jurisdictions in which they may be housed. This provides a framework within which to make confident hiring decisions.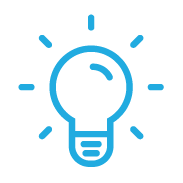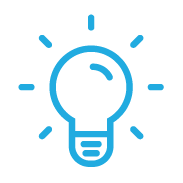 Consulting
A rapidly changing world has demanded a new approach to providing legal services. Companies require their in-house legal teams to do 'more with less' and the private practice industry has in turn been placed with the same demand. With deep legal industry knowledge, we work with our clients to provide collaborative solutions to a wide range of challenges.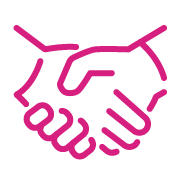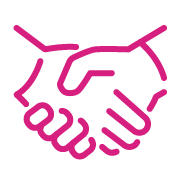 Co-sourcing
Accelerated growth continues to put significant pressure on in-house resourcing teams in the legal sector, as the increased demand is more than many are resourced to support. Co-sourcing is a unique solution that Group8 have developed to deal with this complex challenge.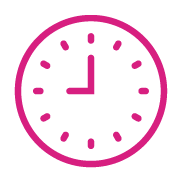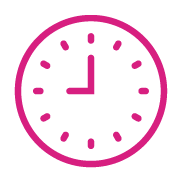 On-demand solutions
Flexibility and agility have become increasingly essential ingredients for legal departments and law firms in a bid to both maximise efficiency of resource; as well as to create flexible working options for talented lawyers. Group8 work closely with our clients to develop tailored solutions to their on-demand or culture driven needs.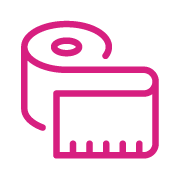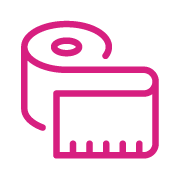 Tailored solutions
No two clients are the same, and neither are their needs. We strive to be open to new ideas, to think creatively and to look for tailored solutions to fit our clients' unique goals and challenges.
Partner search
Group8 and its team members have managed some of the most complex and challenging searches in the world. We have often been called in to cover ground which has supposedly already been covered.
The key to any successful search is us developing an in-depth detailed knowledge of our client and understanding the proposition. If we don't passionately believe that the strategy will be successful, and that the story and journey will be compelling to engage those we approach, we can't expect those we approach to believe it.
This has been core to our 100% success rate on retained assignments - quite simply, we won't accept a search unless we're absolutely confident in a successful outcome. 
Project example
Acted for a leading global law firm providing consulting, strategic advice and search services to establish a local law offering in Singapore. Coordinated and managed the acquisition of a team of partners and lawyers across a range of practice areas, through to completion and successful integration...
See more
Cross-border search
The foundation of our business is proactive targeted search. The typical recruitment process adopted by many organisations and law firms still today relies on luck, hope and guesswork. We remove all three.
We provide data and research that reflects the 'whole' of your potential target demographic globally from pre-agreed locations. We have a powerful process that leads to informed strategic hiring decisions.
To date, we have delivered on every challenge we've been retained to overcome: 100% success rate. Each search is managed with a single project director led approach that ultimately ensures consistency and  individual accountability, a strong partnership with our client, and attention to detail with every project we dedicate our time to. 
Project example
We were instructed and retained by a major Australian construction contractor who's portfolio of projects includes most of the major iconic infrastructure across Australia. With only a General Counsel at the time, and a business which had increasing demand for strategic legal support, we consulted on the key objectives and organisational structure of the legal team and its alignment  with the commercial team. We devised a full recruitment strategy to attract some of the most talented construction lawyers over a course of 6 years...
See more
Co-sourcing
Co-Sourcing is a unique solution which is tailored to suit each client's needs.
With many law firms and corporates now seeking to reduce recruitment spend and analysing carefully which assignments should be managed externally, the demand and reliance on in-house resourcing teams has increased. However most in-house resourcing teams are small and have insufficient bandwidth that can successfully support the level of demand, without significant risk of missed opportunity. Management overheads are constantly scrutinised and limited in a bid to maximise profitability. 
Co-Sourcing is a solution which has been developed in collaboration with our clients and creates a 'win win' on every level of this challenging conundrum. To find out more about how Co-Sourcing could work for you, please contact our Practice Lead for Co-Sourcing, Miranda Hilton. 
"Their approach is incredibly refreshing….their core agenda is trying to find different solutions for us."
 Managing Partner, Sydney – Top 10  law firm
Tailored solutions
Our flexible approach means we spend time really understanding a client's problems and challenges working collaboratively to tailor new solutions. New solutions by their nature are untested and thus we often will launch 'pilot' tests to refine our approach. 
Whilst we have in-depth global legal industry knowledge, we are backed and supported by successful entrepreneurial influencers and are part of a broader portfolio which allows us to draw on deep expertise and learning from a wide range of other industries. 
Our clients' needs dictate the shape and future of our business. Our success is their success.
"Group8's ability to adapt their advice and solutions to fit a wide range of varied problems is what sets them apart. They aren't hampered by rigidity and the service reflected their versatility."
Managing Partner, Sydney – Top 10  law firm
Consulting
With access to a group of specialist consultants across a broad range of specific consulting disciplines, Group8 provides consulting services 'led with legal'. We have to date provided consulting services on a broad range of issues. 
Specifically we have been called upon to assist in growth challenges such as proposed firm or team mergers and acquisitions in all the markets within which we operate. This can be purely assisting in developing the strategic plan and objectives, offering key person coaching through to actually sourcing and successfully facilitating the opportunity through search.
We have consulted on human resources issues such as the development of recruitment processes, training and knowledge; performance management and professional development programmes and implementation. 
Project Example
Our consulting division worked closely with a corporate client in the legal sector to assist in the development of the business' foundation pillars to facilitate the next 3 years of rapid expansion...
See more
On-demand solutions
Circumstances often include either immediate replacement or new resource needs due to maternity leave or other cover; or to manage unpredictable workflow increases and specific projects.Rather than adopt a 'one size fits all' model, we work closely with our clients to develop the right brand aligned strategy targeting the right demographic on their behalf globally.
"Group8 stand out because of their attention to detail, unbridled enthusiasm for your needs and Sheer professionalism."
Confidential Client, Top 10 Global Law firm