Path to partnership
So you've decided you want to be a Partner and are positioning yourself internally or externally for that next natural progression. The process of getting there can often seem opaque and when you're heavily focused on supporting your supervising partners, it can be hard to find the time to achieve the key milestones. Technical skills are only part of the equation.
---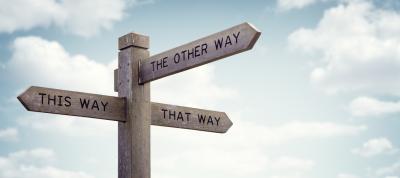 Drawing directly from our experience of facilitating hundreds of partner and team moves and accelerating senior lawyers' progression globally, here's our checklist of what law firms will consider and look for. It can therefore serve as a guide to what you should be asking yourself in advance of any partnership selection and promotion process.
1. There must be a commercial reason to make you a partner
Before this can be about you, it will need to be about the organisation or firm first. The core drivers needed for the firm to grow should be in place before anything can be built on top. You should be asking yourself questions such as:
Is there a financial need for the business and practice group to have another partner - will this purely dilute the existing practice or will it increase it? Put simply, will there be additional revenue generated by the firm if they may make you a partner?


Do they need another partner? Fundamentally, your chosen practice area needs to be growing for there to be a justifiable need to add to the partnership - whether that's growth in the market and/or within the firm (the best combination is normally both).
On a rare occasion, there may be succession planning issues with senior partners looking to exit in the foreseeable future, whose practice will need adopting and nurturing. Replacement as opposed to growth fuelled promotions don't happen often and from what we have seen, a 2-year exit plan for a senior partner, can turn into a 4-year one, making it a potential risk.
If your firm has recently acquired several laterals at partner level and/or if it's partner-heavy with no sign of them retiring any time soon; or if your practice area is not a core area of growth for your existing firm, then your chances of progression soon will be limited and you may want to consider alternative firms/platforms.
If a firm is investing in conducting a targeted search and you have been approached with a specific partner level opportunity, then the business need is likely there from the outset. Whether within or outside your current firm, make sure you really understand the business and market drivers behind them considering you at your level - this will feed into the business case.
2. You need to be top of your game - technically and commercially
Gone are the pure lockstep days where x amount of years' experience led to automatic progression up a ladder. With many vying for the same position, achieving partnership is about merit, not years served. The days of pure 'rainmakers' also don't cut it. Think about what clients want - why will they give you their business over others? You need to have strong technical skills, a solid track record in working on similar profile matters which arise, coupled with commercial acumen and a real interest in their business. As a partner, you are essentially building a business within a business, so you need to have, and be able to demonstrate, a passion for your chosen industry and entrepreneurial skills.
3. The Business Case
If we assume that you are the firm have established that there is a business need, we now need to build up the business case. We hear from so many frustrated senior lawyers who are preparing for partnership that they keep being overlooked, and yet when asked, they don't have a solid idea of what the business case should look like. These are questions you will need to consider and should be actively working through:
Clients: where do I have key contacts who I have personally developed relationships with? What clients are the firm not servicing well which could be better nurtured by having me as a partner? What other target clients are in the market which I could potentially leverage which are not being looked after by the firm?

If the firm you are considering joining is on various panels, or you are working on specific panel clients now, how does this align? In short, where specifically is the potential growth?


Revenue: bearing in mind the basic minimal standards of three times your personal revenue as a starting point, what potential revenue and chargeable hours based on a partner charge-out rate do you think could be generated? This is always a difficult one when you're looking at entry level partnership because you have no previous track record to base your estimations on. But you need to give thought to it and understand that a law firm is a profit-making business.


Resource and P&L: what team will you need to be in place as a means to support the work which you are generating? Be conservative initially and think about the growth of your practice - as revenue grows, what will you need to support that growth? The costs of this need to be thought through - a firm will analyse how quickly you can be profitable and it's easier to justify headcount when there are clear signs of consistent revenue growth.


Profile: what are you doing to increase your profile in the market? How well known are you? Speaking at events and taking part in any profile raising and networking activities to differentiate yourself from competitors will be important.
4. Communication skills - relationship development
If you can't develop successful relationships internally, standing out as a partner candidate will be difficult. This isn't necessarily about being 'popular', but if people internally don't buy into you when you are a known entity, how will a client externally buy into you against the fierce competition? This will play on the minds of those looking at internal promotions; and is a key undercurrent in any lateral partner process. You need to be able to communicate honestly, openly and directly whilst being likeable and you also need to enjoy relationship development. It will be an everyday part of your role as a Partner.
We have asked countless GCs and CEOs why they use one law firm over another - the majority of the time, aside from where panels are in place, the answer is 'I choose partners individually - I need to be able to work with the individual and if I'm going to spend a decent amount of time talking to them about sensitive issues, it helps if I like them'.
Be true to who you are and be self-aware. The most successful partners we have come across are open about their weaknesses as well as their strengths. They are authentic - they create connections easily. It's difficult to connect with someone who you know isn't really being themselves and it's evident.
5. Be a team player
Whilst some firms may be more collaborative than others, often driven by how partners are recognised and remunerated as well as the firm's structure, you need to demonstrate strong team skills to be a partner. You need to both enjoy operating as part of a team and be supportive of other team members. As a partner you're often part of various teams and you will be responsible for building and managing one - as the greatest entrepreneurs will advocate, you can't be successful or scalable as an 'I' however good you are.
6. Get interested in the firm and market overall
How does the firm operate? How does it make money? What are the key challenges it's facing and how is the management team aiming to overcome them? How do decisions get made and what are the expectations of the partners at various levels?
Being a partner means being a partner owner in the business - depending on the partnership structure, this is either immediate or something you progress to. Act like an owner in the business and get out of the mindset of being a 'delivery agent'.
7. Attitude
This connects with all of the above. You need to have a positive, forward-thinking attitude. Starting a conversation with 'I deserve' never works well. Remove emotion, depersonalise this and think commercially - what do I bring to the table and what areas do I need to improve on and grow professionally? Communicate positively to the key decision makers.
#
entirelydifferent