Australia's calling...infrastructure's booming
Australia's calling...infrastructure's booming
Infrastructure and construction in Australia is experiencing one of the biggest booms in living memory. With so many new projects in the pipeline and more than $16 billion a year forecast to be invested for at least the next three years, the boom is set to last up to a decade. For lawyers, now would be the perfect time to move to the sunny shores of Australia...
---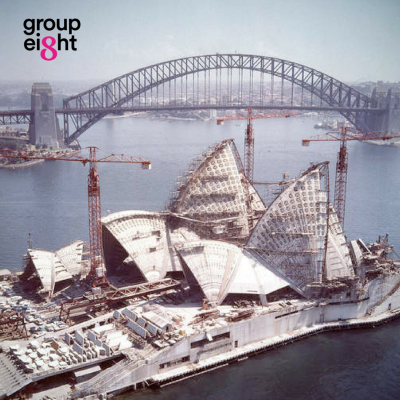 There's never been a better time
Relocating to Australia in itself is typically an extremely attractive prospect for lawyers from many countries; and almost inevitable for Aussie lawyers to at some point 'return home'. The food, the sunshine, the beaches and lifestyle…..
But for construction and projects lawyers, the current boom in the infrastructure industry is making the move look all the more appealing, with many lawyers and law firms looking to benefit from such monumental growth in the market. For senior lawyers looking to progress to partnership, being in such an active market provides so much more scope to create the necessary business case to support progression to partnership.
Activity levels across Australia's construction and infrastructure sector have been rocketing over the last 18 months with iconic infrastructure projects being launched.  This extreme growth spurt in the sector has highlighted a major legal skills shortage at the leading firms being instructed on these projects – there are simply not enough talented infrastructure lawyers to support the demand.
---
The Sydney Morning Herald reported- "NSW, the richest state, the one with the markedly lower unemployment rate, continues to dominate the investment, entering a virtuous cycle of growth funding the spending that spurs the growth to pay for the spending."
---
Why the buzz…government investment
With the buzz surrounding housing in the construction sector slowly fading in the Australian market, Infrastructure has been elevated to 'boom' status. The New South Wales state government alone is investing an unprecedented figure of $72.7 billion into Infrastructure over the next 4 years. Boral's Managing Director, Mike Kane, was reported as saying he expects the impact of such expenditure to last up to a decade. Being part of and advising on world class infrastructure and transport networks could be a huge feather in the proverbial cap of any lawyer with a desire to add prestigious experience, the best you can currently access globally, to their resumé.
 - As Highlighted in the Sydney Morning Herald, a snapshot of the major infrastructure projects coming online. 
The radical nature of the forecast investment and the vast amount of jobs being created in the Infrastructure and Construction market could make the rewards doubly lucrative for lawyers willing to make the move to, or back to, Australia – With quality of work, and increased chances for career progression likely to come as a result.