Relocating to Saudi, a new alternative?
Relocating to Saudi, a new alternative?
There are changes occurring in Saudi Arabia and for the first time in the country's history there is a very visible move toward a more liberal and expatriate friendly society. Now could be the time to make what can seem like a daunting move. 
---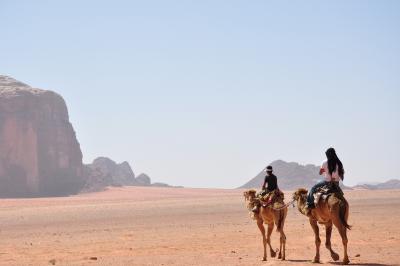 Saudi Arabia is typically seen as a bit of a closed book and rarely features on the top of ex-pats' bucket lists when considering a relocation, but year upon year this becomes less and less accurate and more and more of a myth. Over the next 10 years the Kingdom will undergo a unique transformation that will hopefully dispel age old doubts about difference in culture and lifestyle. Ultimately the giant leap that one must take when relocating to Saudi requires a sacrifice at some level. However, as Crown Prince Mohammed Bin Salman's implementation of a more open and tolerant interpretation of Islamic society comes into fruition, the sacrifice is becoming a less daunting proposition.
The culture and lifestyle shift
The culture is naturally an obstacle that those relocating can struggle to overcome, but that could all be about to change. Permitting women to drive for the first time and allowing women to enter sports stadia  on the surface may appear to be a fairly menial improvement for Westerners, but symbolically it speaks a thousand words. A small step is better than no step at all, and Saudi could be tiptoeing toward a contemporary version of Islamic society.
Furthermore, plans to create an entertainment capital, as well as plans to turn 50 Red Sea islands into luxury beach resorts which will not be subject to the conservative kingdom's rules emphasise an eagerness to embrace more liberal cultures and accommodate the expatriate lifestyle. If keeping yourself entertained is a worry, worry no more.
For many, Dubai is a more proven and attractive option, but the planned tourism boom in Saudi Arabia could make it a more viable and lucrative alternative.  It's never going to be a hub of liberal ideas like Europe because of traditional limitations, but as the country modernizes and learns to co-exist with tourists, the less alien the culture will seem to outsiders.
Proof of the progress
On the

24th of June 2018

, women took to the roads for the first time in the Kingdom's history. 120,000 women have now applied for driving licenses. 
On

January 2018

, women supported a Saudi Pro League match from the stands with women now permitted entry to sports stadiums across the country.
As of

February

 2018 women above the age of 25 can now travel on a tourist visa without being accompanied by a family member.

February

2018

, The Kingdom opened applications for women to join its military.

April 2018

, Black Panther was screened after cinemas were banned for 35 years. As part of Vision 2030, Saudi will look to open 300 theatres across the country. 
A change in focus
Vision 2030 is an unprecedented foray into reforming and diversifying a country that is often criticised for being set in its ways. Not only will it decrease the Kingdom's dependence on oil, but it will also create a massive influx of work for construction companies in order to fill the need for the development of public services, infrastructure and the tourism industry
On top of this, Mohammed Bin Salman is committing to a behemoth task: building a $500 billion mega city over a 26,500km zone focusing mainly on renewable energy and industry outside of oil. The project named NEOM, will of course require a legion of foreign lawyers to deal with such an extreme surge in construction.  That type of quality and longevity of work could lead to an unexpected alternative , as opposed to the more typical relocation destinations such as Australia and Dubai. As Saudi starts to build, the need for lawyers with experience advising on projects and disputes of a similar scope will inexorably grow.
Looking forward
Tourism is the spark word that is exciting people. For the first time in its history Saudi Arabia is issuing tourist visas, hoping to welcome up to 30 million visitors annually by 2030.  There's a transformation brewing and as with any drastic change, getting on board the train early will have its rewards. Of course, a lot of these plans are exactly that, plans, and will take time to be fully developed and active. It might not be for everyone; the work may increase but the temperature will never change, and Sharia law is not about to be discarded. However, such an exponential surge of forecast change is certain to be profitable for those willing to make the sacrifice before it becomes a fashionable move for expatriates.